Firenze Strings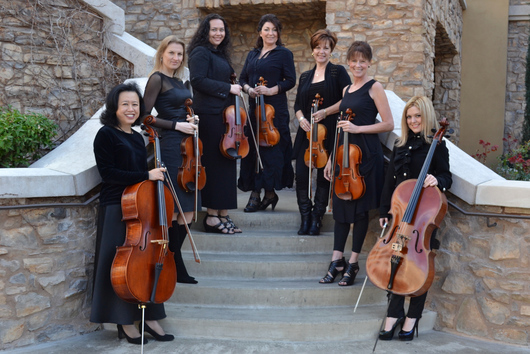 The Firenze Strings...professional players... good friends...women with a passion for chamber music!
Established in 2010, the Firenze Strings have been playing several concerts a year in Las Vegas at venues such as the Lloyd George Courthouse Downtown Cultural Series, the Winchester Cultural Center, The Starbright Theatre, Mountain View Presbyterian Church and the Composer's Showcase at the Smith Center. They have also done outreach concerts at Clark County School District elementary and middle schools.
The name Firenze Strings (think Florence, Italy) was inspired by the first piece the group played together as a sextet--Tschaikovsky's Souvenir de Florence. Their programs always include classic literature along with new works by local composers and arrangers. There may be some jazz, film music or even bluegrass woven in the mix. When a screen is available, powerpoint projections bring a further dimension to the music.
"We like to create a rapport with our audiences by speaking informally about the pieces we are presenting, creating an atmosphere of relaxed musical enjoyment."
---
Check availability for Firenze Strings »
---