Primordial Jazz Funktet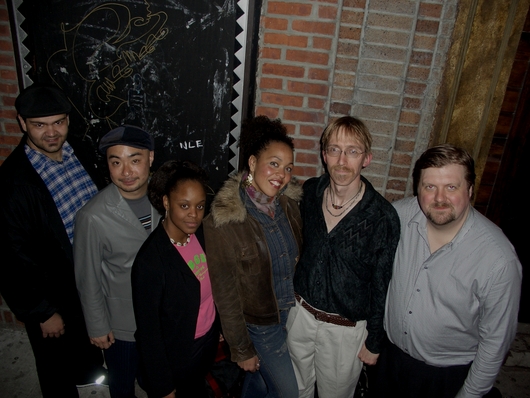 Watch Primordial Jazz Funktet

Primordial Jazz Funktet plays original jazz that tells stories. The songs pianist Dan Furman writes and arranges make a vibrant new mix of jazz with the sounds of hiphop, funk and world music. It is rich and intense jazz with a groove.
Brooklyn neosoul singer Maya Azucena provides vocals, with Arun Luthra (sax) and Miki Hirose (trumpet) on horns. Furman, Alex Hernandez (bass) and Luciana Padmore (drums) making up the rhythm section.
The Primordial Jazz Funktet originated in 2002 in Atlanta, GA and soon afterwards moved to New York City, where it currently appears at jazz clubs around the city.
---
Check availability for Primordial Jazz Funktet »
---