Mike Breen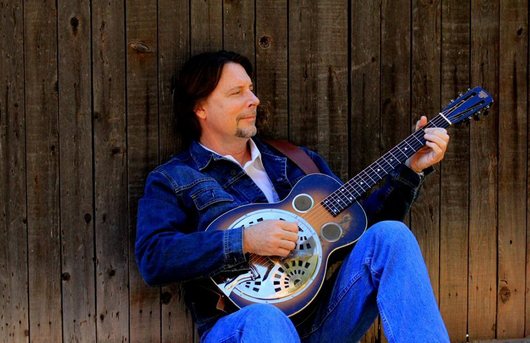 Mike Breen began his musical career in Chadds Ford, Pennsylvania playing guitar and singing bluegrass music with his best friend Kenny Thompson. After a few years at Penn State University playing with the Magnificent Truckstop Band Mike moved to Phoenix, Arizona and immediately got a gig in a folk duo called 'Smith and Breen' performing at the Salt Cellar restaurant and bar. During this time Mike met many musicians and songwriters including Darcie Deaville whom he collaborated with on stage and in the studio and co-wrote her Kerrville winning song 'Icy Barrel of a Loaded Gun.'

During the late 70's and early 80's Mike performed at the Windmill Dinner Theater in Scottsdale, Arizona as a member of 'The Barnstormers,' a New Christy Minstrel style group. After a brief stint as a booking agent Mike took up the electric guitar and began playing country music with Jim Bartlett and The Blue Hollar Band who worked consistently doing corporate events and private parties. This led to a stint with several bands at an 1880's Western Town called Rawhide and after a few years Mike got the call to join the Red River Opry Band that producer Mark Prentice was putting together for a 1000 seat venue in Tempe that featured some of the greatest musicians around.

Mike released 2 Cds in the nineties to critical acclaim and started to have other artists record his songs which eventually led to a passion for recording. Also, during this period of time Mike got his first b bender telecaster which would eventually lead him to write and record a ground breaking CD called 'Mescal Mary and Other B and G Bender Guitar Instrumentals.'

The 1990's found Mike freelancing with various bands as well as playing guitar for country stars that would come through town including Hank Thompson, Skip Ewing, John McKuen and Jessi Colter.

Currently, you can find Mike performing with his own band as well as doing solo performances throughout the country most recently opening for Jo Dee Messina at the Celebrity Theater and performing with Jessi Colter on NPR's Michael Feldman's "Whaddaya Know." Mike also continues to record and produce his own and other artists' music most recently working on Jessi Colter's "Out of the Ashes" as well as music for television and movies including the made for TV special "Walker, Texas Ranger - Trial by Fire," Discovery Channel's "Sucking Amps," A&E Biographies on Bruce Willis, Halle Berry, Will Smith, Cuba Gooding Jr, Kevin Costner, Kevin Kline, Leonardo Di Caprio, Owen Wilson and the soon to be airing on Public Television "Lassie's Pet Vet," NBC's "America's Got Talent" and TLC's "Property Ladder," "My First Home," "The Discovery Channel's "Clinically Wild - Alaska," "ABC's Dance War: Bruno vs. Carrie Ann," "American Idol Rewind," "Wedding Central," "Farmer Wants A Wife" on the CW network, "Can You Duet" on CMT, "Clean House" on the Style Network, "Losing It, Tales From Fat Camp" and "The Osbornes Reloaded."
---
Check availability for Mike Breen »
---