Pardon My French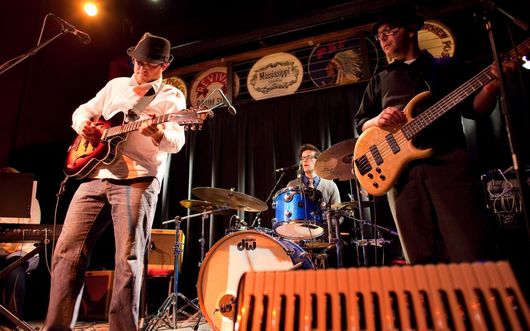 Watch Pardon My French
Have you ever heard "Sweet Home Alabama" or "Country Roads" in French ?
French native singer songwriter and internationally touring artist Eric John Kaiser now based in Portland Oregon, covers with his band many American Classics but singing them in French! From Lynyrd Skynyrd to the Rolling Stones, the Beatles or even Outkast...
Eric John Kaiser manifests a new sonic thumbprint for the well-tread standards we've heard a thousand times. It's refreshment for your brain, from the auditory cortex to the cerebellum...
"Portland's Eric John Kaiser mixes cultures in his music" (The Oregonian)
---
Check availability for Pardon My French »
---