Sugar Rush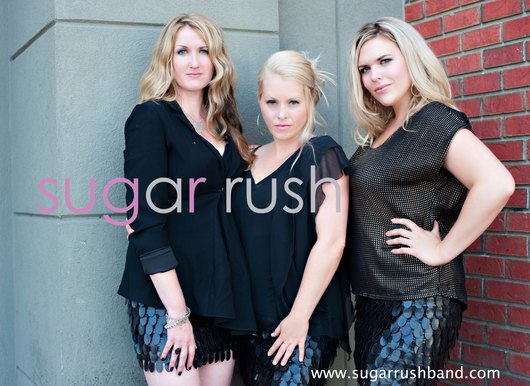 Watch Sugar Rush
GOT A PARTY, NEED A BAND?
Impress your staff, friends and families with the hottest party band in town & the superb musicianship that is 'Sugar Rush'. Book now, and guarantee your guests a great time!
ABOUT THE BAND
A group of talented musicians, 'Sugar Rush' is your finest option for your party this season. Each with extensive recording, touring and performing resumes, these highly trained professional musicians have the experience and skill to play all genres of music and are guaranteed to bring you an amazing show.
Fronted by three very soulful ladies, Johanna Sillanpaa, Lyndsey Hoff & Kathy Shane, this sweet and savory group of 7 bring the new and the classic top 40 hits to life on stage with a high-energy and fun-filled show that is guaranteed keep you dancing all night long.
ABOUT THE SHOW
Sugar Rush was founded in 2008 after it's leading ladies Sillanpaa & Hoff decided to join forces and create a party band with an updated & current Top 40 repertoire. The ladies take pride in being able to offer music that's current and recognizable but also being able to bring out the big hits from the 70's, 80's and 90's. They recognize that every event is unique and encourage clients be as hands on as they want in the repertoire selection and will do anything they can to make your event a success.
Sugar Rush can cover all your entertainment needs, whether it's a wedding with several musical configurations throughout the event or a straight up dance party. Call us and we are happy to discuss your options.
---
Check availability for Sugar Rush »
---