Bob Cameron, Piper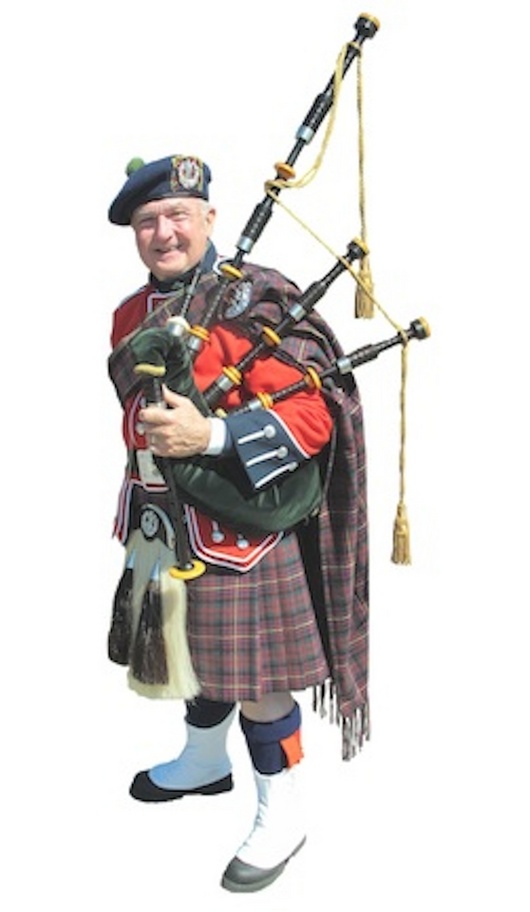 A professional musician and AFM member since 1968, Bob Cameron has been providing bagiping for weddings, graduations, parties, funerals and events of all types in Eastern Massachusetts for over 25 years.
Bob plays Great Highland Bagpipes, Lowland Bagpipes (also called Border Pipes) and Scottish Smallpipes, in a variety of musical styles and in uniforms to suit the occasion. With uniforms tha can be coordinated with color themes for wedding parties, and with a wide repertoire, willing and able to learn, arrange and compose music for your particular occasion, Bob has consistantly received top-rated reviews from clients including 3 years "Best of" awards from GigMasters.com
Bob has a wide repertoire of tradiional Scottish, Irish, and American tunes and has composed and published over 200 original bagpipe tunes, some of which have won awards in interrnational contests.
Since June , 2010, Bob is availiable for weekday engaments within the greater Boston/South Shore area
Bob has also played tuba for over 40 years, specializing in Traditional Jazz/ 2-beat Dixieland as well as brass choir, wind orchestra and other ensembles, large and small.
Since 2010, Bob Cameron has studied voice and is singing as a lyric tenor.
---
Check availability for Bob Cameron, Piper »
---