Markus Rutz Group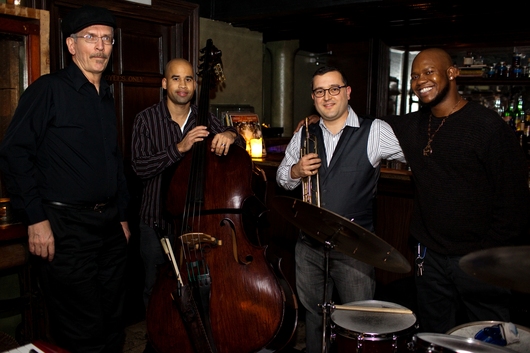 The Markus Rutz Group is a modern, Chicago jazz ensemble that performs engaging sets of swinging original compositions, selections from the American Songbook and jazz musicians' standards.
Our group is rooted in sounds of the historic Blue Note recording era with added ingredients of New Orleans traditional music and the bebop and hard bop sounds developed in New York City. Our performances also include blues forms, modal music and more contemporary jazz repertoire.
This group from the City of the Big Shoulders easily carries the weight of serious professionalism and disciplined technique and performs in an artistic, light-hearted way making the experience fun for both audience and performers.
---
Check availability for Markus Rutz Group »
---