Class&Jazz Instrumental Duo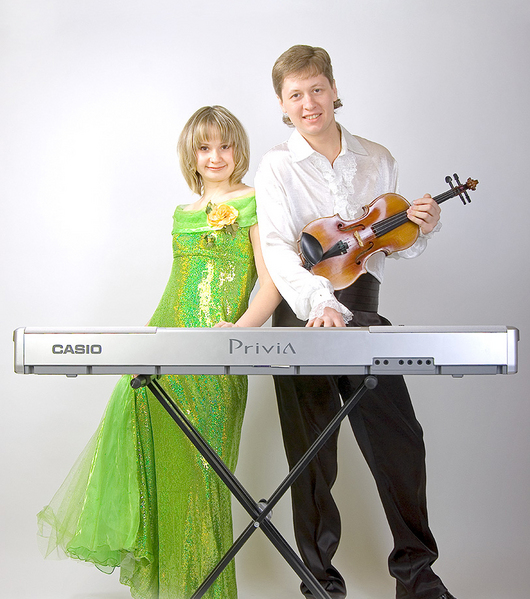 Class&Jazz is a highly-professional, flexible and experienced duet with concert appearances in Austria, Germany, Switzerland, Poland, South Korea, Russia, Ukraine and Kazakhstan. In addition to Class&Jazz's renowned quality and performance proficiency you get a solo violinist working in show-concert style as well as the charming pianist for your cocktail private party. Their versatile repertoire includes remarkable jazz, blues, classics, country, pop, rock, and new age music hits, for more than 6 hours of play! Extensive experience in live performance -- more than 7 years!
The ensemble is the winner of several prestigious international competitions in Chamber music performance - LAUREATES OF I AWARD and owners of the special prize «For the best performing piece by Shostakovich» at the I International competition of chamber ensembles by name of D.D.Shostakovich (Moscow, 2008).
Thanks to the varieties of genres Class&Jazz plays, the ensemble perfectly fits almost every kind of possible event. Our musical equipment includes a pair of powerful high-quality speakers, 88-keys pro-class digital keyboard, refined XIX century acoustic violin (with wireless microphone amplification) and other necessary accessories which we provide to make our performance on your event completely impressive and unforgettable. Due to our compact membership we will provide you a great deal of advantages for a very affordable price!
---
Check availability for Class&Jazz Instrumental Duo »
---