Larry Siegel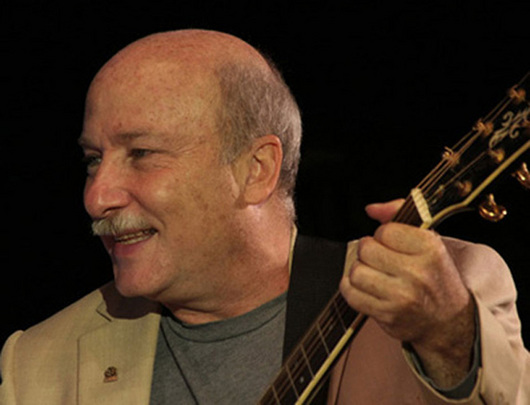 Larry Siegel has performed for over thirty years on guitar, banjo,mandolin, ukulele, harmonica and as a singer/composer/producer.
He has been a featured instrumentalist with Dolly Parton, Lucie Arnaz, Lester Lanin, Belinda Carlisle of the Go-Gos, John Phillips of the Mamas and Papas, John McD and the McDLT and has, on occasion, led bands on Her Majesty's Ship the QE2. In 1997 he was the bandleader for the New York Yankees and his national television appearances include Rosie O'Donnell, Breakfast Time with Tom Bergeron, Michael Moore's TV Nation, Gossip Girl and providing out-of-the-ordinary musicians for Saturday Night Live.
Larry's credits include live performances worldwide, from countless venues in the U.S. to regular stints in Bermuda, and international festivals in Europe, Russia, Africa and Australia. He toured as the featured musical act with the American Dance Theatre throughout Germany and as a soloist in the ski resorts of Switzerland. Along with concerts he is regularly engaged as a lecturer and workshop presenter at major festivals around the world.
Original compositions range from songs to soundtracks, including twenty four episodes of the popular "Hard Hat Harry" children's video series. For live theatre, Larry has written the music and lyrics for several shows on the Equity Theatre-for-Young-Audiences circuit. On the off-Broadway stage, he appeared as Spike Spaldeen in The Song of Singapore and as The Ringmaster in Magicalicious.
---
Check availability for Larry Siegel »
---