BackBeat Village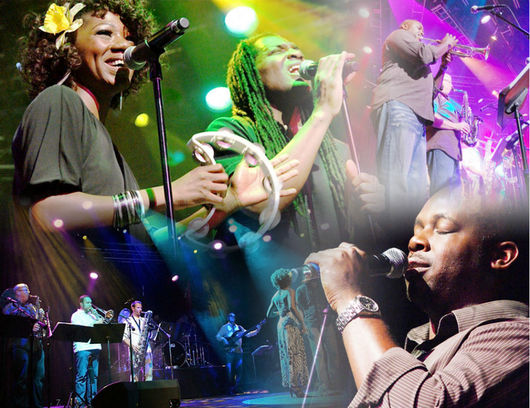 BackBeat Village is one of Las Vegas's top party bands, specializing in Soul, Funk and Disco from the last 5 decades that will keep audiences on the dance floor and partying all night long.
BackBeat Village originates from London, England where bass player Julian Jackson formed the band in 2000, cornering the wedding and corporate party market with some of London's finest young musicians and innovative arrangements. Several years later, Julian's brother, saxophonist Alex Jackson brought the band across the Atlantic to his home town, Las Vegas where he formed BackBeat Village U.S. The original BackBeat Village continues to perform throughout England while BackBeat Village U.S. features many of the same tunes and arrangements that made the band so popular back in England.
The band features many of the top musicians and performers from Las Vegas, who when not found performing with BackBeat Village, can be found in many of the showrooms and lounges around the entertainment capital of the world.
---
Check availability for BackBeat Village »
---