The little Big Rock Show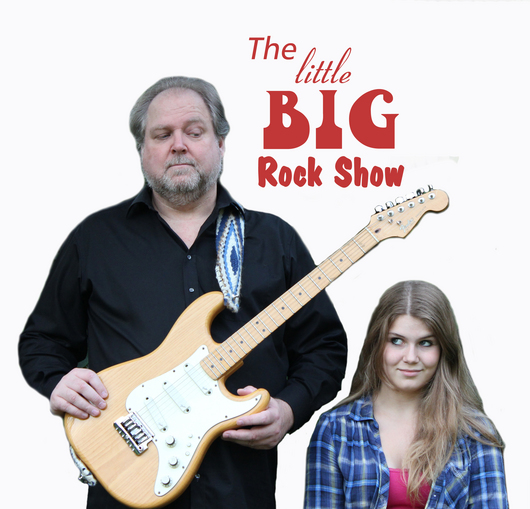 The little BIG Rock Show is a high class cover act for discerning and demanding employers who require professionalism and an absolute maximum on quality, consistency and versatility! Covering the greatest hits from Rock/Pop/and Country sung by the internationally acclaimed and award winning voice of Louis Gentile.
The little BIG Rock Show is the brain child of international opera singer and entertainer Louis Gentile. After 25 years as one of the most sought after tenors in the operatic world, Louis Gentile decided in 2010 to dedicate his time to his first love, (composing popular music) and helping his talented children, with their advancing musical careers.
Just like in the "old days" in the USA, Louis had formed several musical ensembles (Pop/Rock) which quickly became the most booked cover bands in Germany! In 2011 he began experimenting with an idea he once put to good use many times before in the USA and Europe (Marcel & Roberts, Backtracks) which was to create professional quality rhythm background tracks in his recording studio in Bonn, (drums, percussion, bass, rhythm guitar piano etc.) and re-create the repertoire and sound of his most popular band "Rock Company" using a single or duo platform that takes up less space and is also more economically attractive for club owners and event managers!
"The little BIG Rock Show" has become a powerful single/duo platform (Louis joined by his beautiful and talented daughter Alma) playing the finest and most popular hits of the pop/rock repertoire. Using the professional "rhythm backtracks" to support their famous solo vocal expertise, (along with solo guitar from Louis) The little BIG Rock Show "sound" is amazingly "live" and can satisfy and sustain even the most demanding dance audience. At the same time, they are so versatile; they can switch to a lighter more concert like acoustic set, to match the needs of any event situation!
Ideal for cruise ships and international Hotel chains, (they just signed a major deal with "Grand City Hotels" in Germany!) This is a musical ensemble that delivers a consistent absolute state of the art quality sound along with years of entertaining experience!
Beatles, James Taylor, Dire Straits, REM, Rolling Stones, 50-60s classic Rock n' Roll, Elvis Presly, ZZTop, Deep Purple, AC-DC & much more. Setlist comprised of over 200 songs.
---
Check availability for The little Big Rock Show »
---