Tony Jones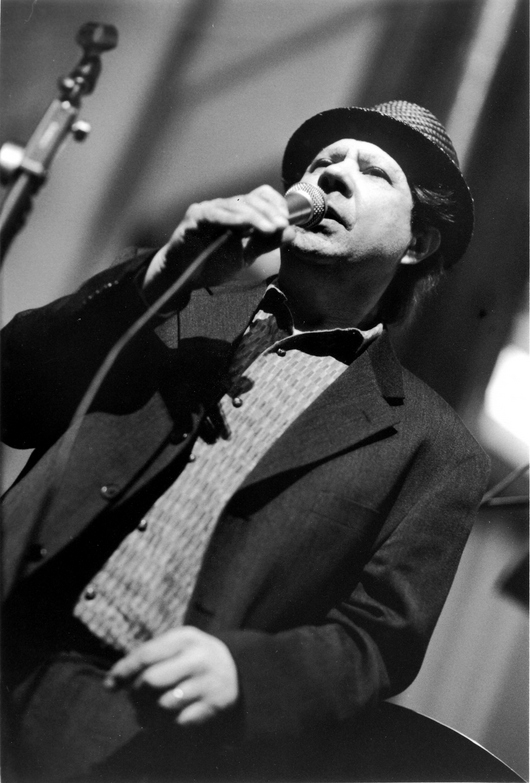 Tony Jones is a multi-talented performer. Being raised in a musical family (his grandfather was renowned composer Leon René and father, drummer Rick Jones) his first instrument was piano. He later took on the drums in high school and is primarily known on that instrument. Since high school he has also been a vocalist and has chosen to illustrate that talent on his CD.
Tony is also a master of vocal impersonations. His impersonation of Louis "Satchmo" Armstrong is well known. On this recording he sings two songs written by his grandfather, Leon René. When It's Sleepytime Down South was Satchmo's theme song and Mr. Satchmo is a tribute to the late great jazz artist. Leon and Louis were good acquaintances since they both grew up in New Orleans at the same time. Leon had a stint as a pianist with the legendary trumpet player, Buddy Petit.
Tony uses these songs as a template for his own interpretation of these standards. The selection of these songs are a very conscious effort to draw from the core of where he came from and where he's going. There are tunes from the 60's to his own original, Mr. D., which is dedicated to drummer Jack DeJohnnette.
Tony Jones' credits include:
Jazz
Joe Diorio - Charlie Haden - James Newton - Henry Butler - Milcho Leviev - Dusan Bogdanovic - John Stowell - Teddy Edwards - Bobby Bradford - John Carter - Kei Akagi - Billy Childs - Don Preston - Gordon Brisker - Peter Sprague - Lanny Morgan - Vinny Golia - Hyperion
Pop
The Beach Boys - Bob Dylan - Lee Oscar - Stephen Bishop - Tony Danza - Danny Gans - Fred Travalena - Billy Preston - The Drifters - The Platters - The Coasters - Patty Andrews - Milton Berle - Red Buttons
---
Check availability for Tony Jones »
---