Mary Louise Knutson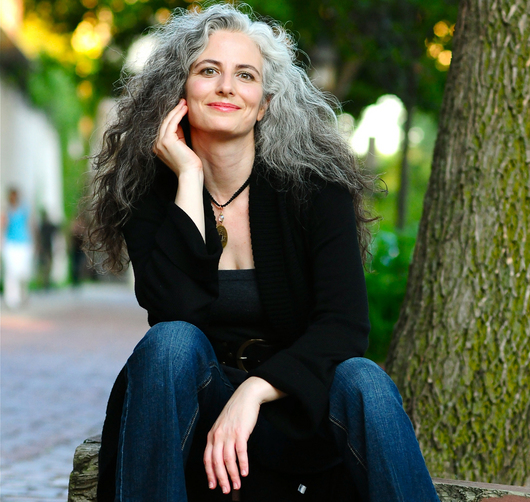 Minneapolis-based jazz pianist and composer, Mary Louise Knutson, has been called "one of the most exciting and innovative artists to happen to jazz piano in quite some time." Her warm, inviting tone, broad range of emotional expression, and distinctive compositions have brought her much recognition on the national music scene.
Knutson's long-awaited new trio CD, In the Bubble, charted in JazzWeek's Top 10 and remained in the Top 50 for 19 weeks straight. Six standards and five originals, ranging from a swinging Oscar Peterson Trio-style "It Could Happen to You" to a McCoy-ish "Can You Hear Me Now?" and from an ECM style "Sea of Qi" to a gospel style "You Are My Sunshine," complete this highly accessible mainstream-to-modern collection. Twin Cities rhythm icons, bassist Gordon Johnson and drummer Phil Hey, are Knutson's bandmates for half the album. Drummers Greg Schutte and Craig Hara are featured individually with Knutson and Johnson for the remaining tunes. Watch the Mary Louise Knutson Trio perform the title track on the KARE 11 Today Show.
Fresh off a 2012 U.S. tour with trumpeter Doc Severinsen and his big band, featuring two-time Grammy Award winner tenor saxophonist Ernie Watts, Knutson has also toured the U.S. with her own group, the Mary Louise Knutson Trio, and Italy with vocalist Debbie Duncan. Mary Louise has performed with such jazz greats as Dizzy Gillespie, Bobby McFerrin, Dianne Reeves, Kevin Mahogany, Nicholas Payton, Terell Stafford, Bobby Shew, Richie Cole, Greg Abate, Von Freeman, Slide Hampton, Mike Stern, Peter Erskine, Billy Hart, Ed Shaughnessy, and Richard Davis. As a show player, she has performed with such artists as Reba McEntire, Michael Bolton, Jordin Sparks, Trisha Yearwood, Sam Moore, Donny Osmond, Smoky Robinson, the Osmond Brothers, and comedians Phyllis Diller, Jack Carter, Rob Schneider, Kevin Nealan, Judy Tenuta, and more.
Knutson's debut jazz trio CD, Call Me When You Get There, charted in the Top 50 in the United States and Canada for eight consecutive weeks, and earned Knutson the award for Top New Jazz Instrumentalist of the Year from KWJL Radio, California, in 2001. Featured tracks include her award-winning compositions and signature arrangements of such jazz classics as "Tangerine", "Green Dolphin Street", and "Gone With the Wind" and range from the joyful lyricism of "Call Me When You Get There" to the impassioned blaze of "Meridian".
In 2004, Knutson was the recipient of Lawrence University's distinguished Nathan M. Pusey Alumni Achievement Award for significant contributions and achievements in a career field, and in 2005, she was a Top 5 Finalist in the Kennedy Center's Mary Lou Williams "Women in Jazz" Pianist Competition. In 2006 Knutson was a Minnesota Music Awards nominee for both Jazz Artist of the Year and Pianist of the Year.
Knutson can be heard regularly with her group, the Mary Louise Knutson Trio, or as a soloist at clubs, festivals, and concert halls here and abroad; with area vocalists Connie Evingson and Debbie Duncan; and with a variety of instrumental groups including the JazzMN Orchestra, the Minnesota Orchestra, and the Chuck Lazarus Quartet.
Mary Louise is available for concerts and private engagements (with the Mary Louise Knutson Trio, or as a soloist), as well as guest artist performances, private lessons, master classes, touring, recording, and more.
---
Check availability for Mary Louise Knutson »
---