Yumiko Endo Schlaffer, harpist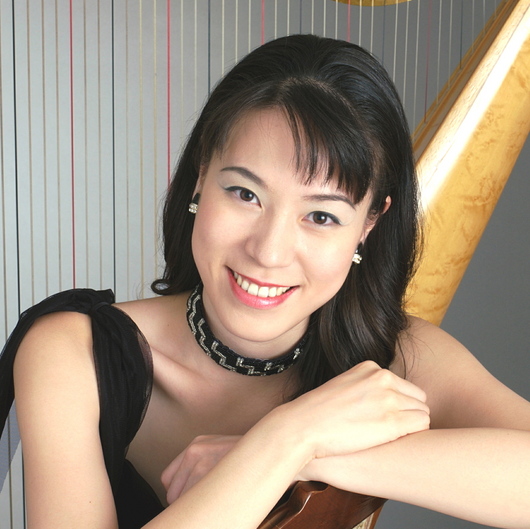 Watch Yumiko Endo Schlaffer, harpist

Yumiko Endo Schlaffer has been steadily gaining a reputation as a masterful artist ever since her impressive American debut recital in May 2000 at the Carnegie Recital Hall in New York, shortly after her completing her Masters degree from the Juilliard School. She has been a recipient of numerous awards, including First Prizes in the Japan International Harp Competition –in both Young and Advanced divisions.
Ms. Endo Schlaffer is one of the most distinguished harpists in her native Japan, and she was honored with the opportunity to perform at the Imperial Palace for Her Majesty the Empress and Her Royal Highnesses. In 2004 and 2006, she gave her major solo recitals in Tokyo to sold out audiences, and was soon after invited to perform as a soloist with the Tokyo Philharmonic Orchestra. Ms. Endo Schlaffer has performed throughout the US, Europe and Asia, and her recent solo engagements include appearances with Tokyo Metropolitan Symphony Orchestra, San Angelo Symphony, Las Colinas Symphony Orchestra, Allen philharmonic, and Irving Symphony Orchestra. She had been also invited as a solo artist by Chicago Chamber Musicians, Basically Beethoven Festival in Dallas, The Wartburg Symphony, Ars Flores Symphony Orchestra, New World Symphony, among others.
Her teachers include Ayako Shinozaki, Nancy Allen, and Sarah Bullen.She has been serving as a board member of American Harp Society in Dallas since 2007.
---
Check availability for Yumiko Endo Schlaffer, harpist »
---