Squid Inc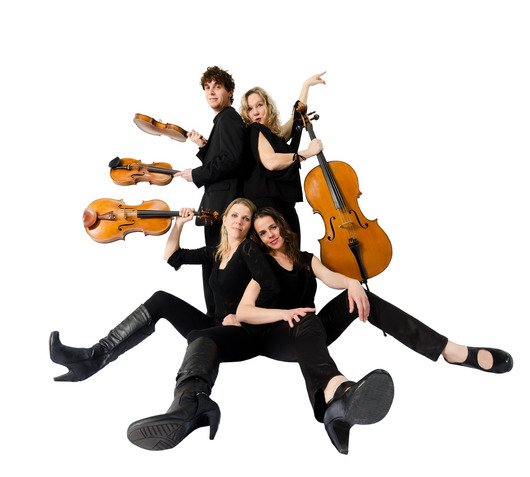 Watch Squid Inc

Welcome to the future of the string quartet. Squid Inc is made up of some of the Bay Area's fiercest string players and will open your ears as the world of popular music dances with classical tradition. Not just pushing the boundaries, Squid Inc is not even aware that boundaries exist.
All of their tunes and arrangements are original Squid Inc creations.
Squid Inc members have played and recorded with Death Cab for Cutie, Bjork, Peter Gabriel, Chicago, Peter Cetera, Rosin Coven, Jazz Mafia, Third Eye Blind, Amy X. Neuberg, Nice Guy Trio, Transiberian Orchestra, Il Divo and dozens more. Recent collaborations include Opey Tha Poet from The Freeze, singer-songwriter Rachel Efron, Carrie Katz, and Laura Inserra.
The more traditional ventures of Squid Inc members include the San Francisco Symphony, The Metropolitan Opera Orchestra, New World Symphony, the Berlin Philharmonic, San Francisco Ballet, SF Contemporary Players, Empyrean Ensemble, Classical Revolution, Oakland East Bay Symphony, San Francisco Chamber Orchestra, and Marin Symphony.
---
Check availability for Squid Inc »
---