Monacquinn Duo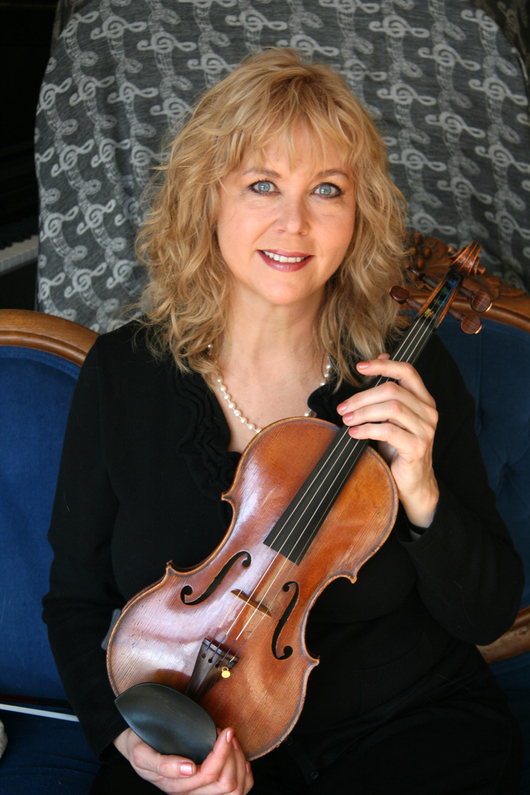 Stephanie Quinn, a career musician, performs violin and piano extensively in the Chicago area, and her professional credits span over two decades. Ms. Quinn has performed in concert halls in Japan, Germany, Israel, Egypt and major concert venues in the United States, including Carnegie Hall. She is a composer, and can arrange requests for solo or for as many musicians that you desire. Stephanie's colleagues are professional, high caliber, full-time musicians who span many styles from Bach to Rock, Beethoven to Beatles, Jazz, Broadway and more.
Her music education began in Chicago with William Browning. Ms. Quinn received the Eastman School of Music Merit Scholarship, to study for a double major (violin and piano). After moving to New York City she focused on violin, while studying with Juilliard professor, Felix Galimir. After returning to Chicago, Stephanie studied with Gerardo Ribeiro at Northwestern University.
Currently, Ms. Quinn performs with several orchestras and chamber music groups, while freelancing for corporate and private clients.
Lorraine Wallace has been a professional cellist, performing in the Chicago area for over 25 years. She was a cello student of Orlando Cole at the New School of Music and the Curtis Institute in Philadelphia, and also studied chamber music with the renowned Curtis String Quartet. At the age of 17, se won the American Federation of Musicians "Congress of Strings" competition representing Philadelphia. She holds a Masters Degree of Music from Northwestern University. Formerly, principal cellist of the Westminster Chamber Orchestra, she performed as soloist. Most recently, she was finalist for the YouTube Symphony Orchestra in Sydney Australia. Currently, she performs as co-principal cellist of Northbrook Symphony and Kenosha Symphony and performs private home concerts, weddings, and corporate events.
---
Check availability for Monacquinn Duo »
---