Monika Herzig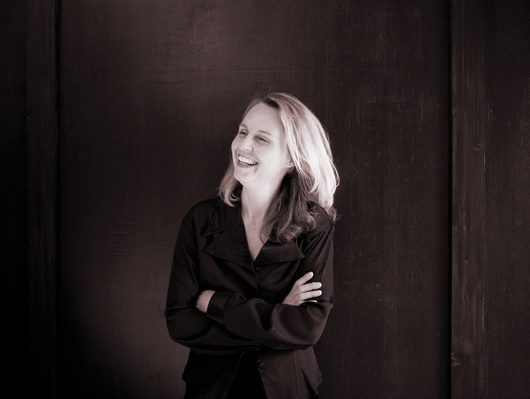 Watch Monika Herzig

In 1987, the pedagogical institute in Weingarten, Germany awarded a scholarship for a one-year exchange program at the University of Alabama to one of their students, jazz pianist Monika Herzig. Together with her partner and guitarist Peter Kienle, she arrived in the States on a one-way ticket, with one suitcase of belongings and one guitar in August 1988.
Since then she has completed her Doctorate in Music Education and Jazz Studies at Indiana University, where she is now a faculty member. Her book "David Baker – A Legacy in Music" was released November 2011 on IU Press. As a touring jazz artist, she has performed at many prestigious jazz clubs and festivals, such as the Indy Jazz Fest, Cleveland's Nighttown, Louisville's Jazz Factory, the W.C.Handy Festival, Jazz in July in Bloomington and Cincinnati, Columbus' Jazz & Rib Fest, to name just a few. Groups under her leadership have toured Germany, Italy, Japan, opened for acts such as Tower of Power, Sting, the Dixie Dregs, Yes, and more.
Recently, Herzig has been signed to the Owl Studios label and released the holiday CD "Peace on Earth", followed by a CD/ DVD combo entitled "Come With Me" on March 8, 2011. Her previous releases have received rave reviews. Thomas Garner from Garageradio.com writes, "I was totally awed by the fine musicianship throughout". As a recipient of the 1994 Down Beat Magazine Award for her composition "Let's Fool One" and with several Big Band Arrangements published with the University of Northern Colorado Press, Herzig has also gathered international recognition for her writing skills.
The current repertoire of the Monika Herzig Acoustic Project includes originals and arrangements of standard repertoire, such as John Lennon's Imagine, Cole Porter's Night and Day, or Hoagy Carmichael's Georgia. The Monika Herzig Trio can be heard every Saturday at Rick's Cafe Boatyard at Eagle Creek Reservoir in Indianapolis.
"Distinctive originals and well-chosen standards reveal Herzig's warmhearted, reflective side and her cleverly playful nature."
-Nancy Ann Lee, Jazz Times contributor and co-editor of MusicHound Jazz: The Essential Album Guide
"A lovely example of a thoroughly schooled, thoroughly modern jazz pianist."
-Cherilee Wadsworth Walker, Eastern Illinois University
"The lady can get down and play!"
-John W. Patterson, AAJ Fusion/ Progressive Editor
---
Check availability for Monika Herzig »
---