Dan Manjovi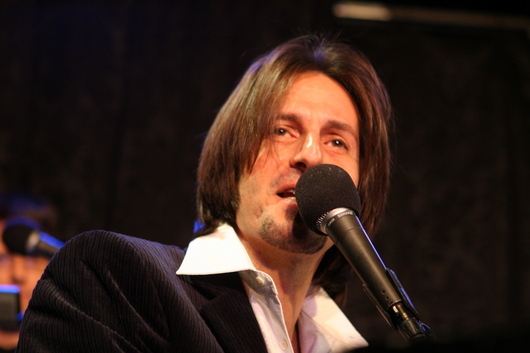 DAN MANJOVI'S song "Somethin's Comin' My Way" is featured on the acclaimed Oscar-winning Lionsgate film and Geffen Records soundtrack Precious: Based On The Novel Push By Sapphire. Manjovi wrote, arranged and produced the track at the request of the film's director, Lee Daniels.

David Byrne of The Windy City Times cheers, "Coming across as a hybrid of Elton John, Dave Matthews and Kenny Loggins; Manjovi has a knack for penning pop pleasures." Joe Siegel from Edge Publications states that Manjovi's music is "designed to sooth the spirit and make you think more closely about the world we live in. Manjovi has scored a major success on both counts."

Described by Next Magazine as a "celeb of New York" and "one of New York's most visible singer, songwriter/ musicians", Manjovi's fan base also extends throughout the United States and Canada. His song "Things'll Get Better" was included in the 2009 United For The Ride Vol. I CD compilation, and the video for "Things'll Get Better" won the 2009 Voters' Choice Award by listeners to the Unashamed Faith Café radio program. The video for his song "Love Handles" was recently nominated for Best Live Performance Video for the 2011 RightOutTV Music Video Awards. Link: http://www.youtube.com/watch?v=jYiNnM4ssXY He has released two solo albums, Dan Manjovi (2005) and Woke Up This Morning (2008). A 2012 release is currently in the works.

Manjovi and his top-flight band regularly appear nationally and to packed houses at New York's major music rooms such as Canal Room, and The Bitter End. Dan was a featured ASCAP artist at the 2009 Sundance Film Festival, and the 2006 Tribeca Film Festival/ASCAP Music Lounge, where he appeared along with John Mayer, Nellie McKay, and Elvis Costello. He recently performed at the 2011 Out In The Woods Festival at Easton Mountain and is an annual favorite at New York City's Bryant Park Piano In The Park concert series.

Manjovi is currently finishing edits for a new musical comedy that he has written, called I Am, I Will, I Do.
---
Check availability for Dan Manjovi »
---