Roland "Beebo" Bibeau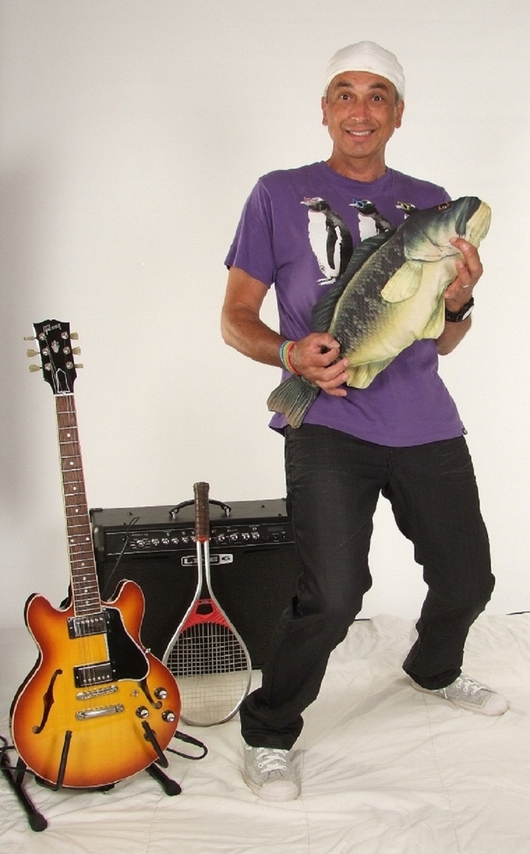 Roland "Beebo" Bibeau has been writing and performing music for the past 20 years. Featuring catchy and familiar, original and traditional songs, "The Beebo Music Show" is fun for all ages!
The songs will make you want to stand up and sing, dance, jump, wiggle, clap and put a smile on your face. Beebo is sometimes joined by some silly and colourfully costumed special guests (for the younger crowd) who drop by throughout the show. Whether a solo act or duo act, fun is guaranteed for all!
"The Beebo Music Show" is suitable for festivals, fairs, schools, gyms, theatres and arenas, big and small. The shows are generally 60 minutes long but can be shorter or longer, depending on the client's specifications.
"The Beebo Music Show" features:
-Fun, active, dancing & moving songs to get the audience participating
-Always a few CD give-aways and other small prizes for special audience participation including wristbands, posters, etc.
-Songs are originals written by Beebo, familiar traditional songs and some modern popular cover songs as adapted by Beebo.
Special-Themed Shows
One of Beebo's greatest accomplishments is the popular and environmentally-friendly show "It's Our Planet." In this entertaining and educational performance, Beebo sings songs about the environment, sharing his concern for our planet. Since its conception, the "It's Our Planet" concert presentation has been seen every year by thousands of school children.
Holiday theme concerts are also available with special guest appearances (Frosty, Tap-Dancing Candy Cane, Rockin' Decorated Tree, Millennium Man, etc.)
French Concerts
To make a long story short, after 20 years performing in English, one day Roland "Beebo" Bibeau met singer/songwriter Étienne, and he started using the French language he had learned as a child. He is now able to put on French concerts with the help and guidance of his new friend, Étienne. Please contact Roland for more information..
---
Check availability for Roland "Beebo" Bibeau »
---