The Horizons Band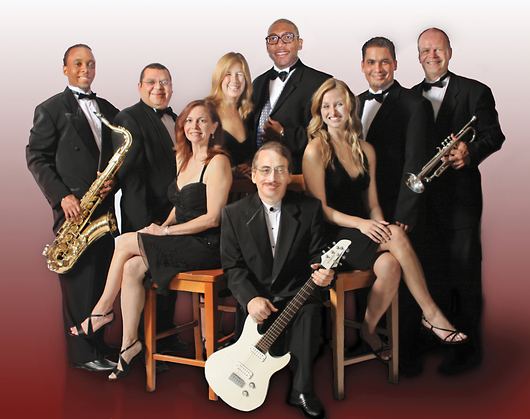 Watch The Horizons Band

When you need a band for your wedding or other special event, THE HORIZONS BAND can provide the best in variety listening and dance music from the 1940's right up to today's sounds.
The Horizons band's wide repertoire of musical styles will spice up any corporate event or theme party. We do it ALL! Top 40, Pop, Salsa, Latin, Merengue, Sinatra, Disco, Motown, Rock & Roll, Classic Rock, Fifties, Sixties, R&B, Swing, Jazz, Country, Jimmy Buffett, Calypso... your favorite music, just as you like to hear it!
The band is coordinated by musical director Neil Kaplan, whose knowledge and experience give him the expertise to produce virtually any kind of music for any type of event.
A unique, musical experience is customized for your party or event. We always play the RIGHT SONG at the RIGHT VOLUME at the RIGHT TIME.
We offer our clients top quality entertainment and personal service. From an individual performer to an interactive entertaining show band, we can tailor the style of music and cost to suit any music preference and budget.
---
Check availability for The Horizons Band »
---