Augusta Ray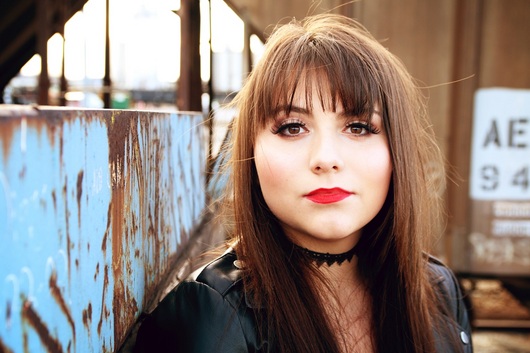 Her name is Augusta, but you can call her "Gus." Growing up in Toronto, Ontario, Canada on a solid diet of eclectic music acts such as Led Zeppelin, Jimi Hendrix and Shania Twain, shaped her unique country-rock sound. This sound, accompanying her incredible vocal talent, mixed with an energetic, engaging stage presence, has made her the darling of the stage everywhere she goes.
Her hard work is paying off, as this up-and-coming star has already left her mark on the country music scene, winning the North American Country Music Associaton International's (NACMAI), "New Country Female Vocalist of the Year" award (2016), the NACMAI "New Country CD of the Year Award (2016) "New Country Songwriter of the Year Award" (2016/2017), "Traditional Country Songwriter of the Year Award (2016/2017), "Female Entertainer of the Year" and was one of the Top 7 featured artists in ole Majorly Indie's "On The Spot" Canadian Country Music competition in 2015, held in Halifax, Nova Scotia during CCMA week.
The last year has been a busy year for Augusta. Splitting her time between her home in Nashville and her home in Canada, she works hard in the studio, spending her time songwriting and recording new music as she continues to develop her artistry. She is constantly building relationships with publishers and promoters, allowing her to expand her knowledge of the business side of the music industry. When not working in the studio, she spends much of her time travelling and performing for Canadian and American country/rock music fans, sharing stages with notable country acts such as Trace Adkins, Montgomery Gentry, Big & Rich, Cam and Michael Ray, among others.
In early 2016, Augusta alongside award-winning Canadian producer Matt Rovey, and former member of the hit-making country group, "The Lost Trailers," Jason Wyatt, released a six song EP, that has since been gaining airplay throughout Canada, the U.S. and Europe. The final track on the EP entitled "I'm Done," which was written by Ms. Ray, was ranked #30 on the European Charts as reported by HotDisc.
---
Check availability for Augusta Ray »
---