Grayson Brockamp and the New Orleans Wildlife Band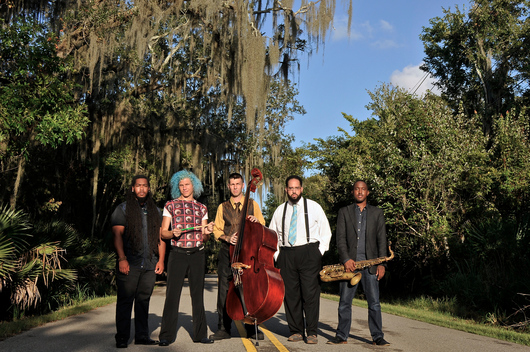 The New Orleans Wildlife band has been turning heads in the local music scene since their formation in the Fall of 2016. An enthusiasm for Black American Music brought this talented group of musicians together and their positive energy and musical sensitivity fuels their dynamic performances. They recently finished their first album "A Dream or a Nightmare" and are working with co-producer Nicholas Payton to finalize the project. The band released their self-titled EP on September 28th, 2017 under Payton's label, Paytone Records.
Led by bassist Grayson Brockamp, their music seeks to defy lables by embracing a plethora of styles based in the tradition of swing, blues, and soul. Brockamp's brother, Bailey Hinton, sings with a Gospel sensibility that brings a tear to your eye and a crowd to its feet. The band also features pianist Shea Pierre, drummer Simon Lott, saxophonist Ricardo Pascal, and trumpeter Ashlin Parker.
Together, their sound is convincing yet searching, intentional but curious. The electricity of their performances delivers an unforgettable experience for all.
---
Check availability for Grayson Brockamp and the New Orleans Wildlife Band »
---