Swing '39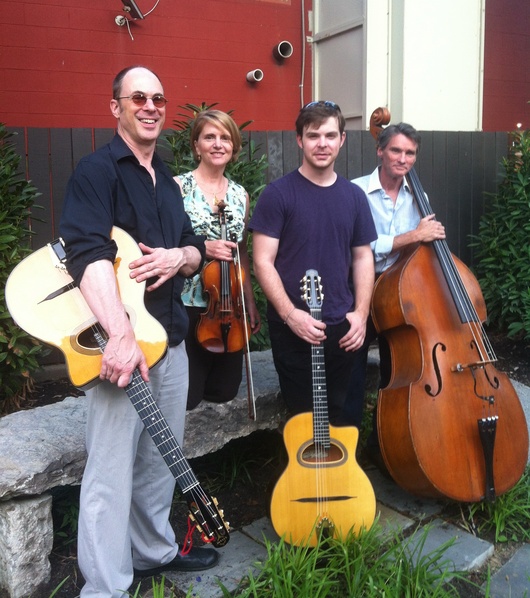 SWING '39 is here to enliven any occasion with a special style of swing music known as "hot club" or "gypsy" jazz. This style was established in the late 1930s when Gypsy guitarist D'jango Reinhardt and violinist Stephane Grapelli formed a quintet to play in the legendary Hot Club of Paris. They created a special blend of music that fused American jazz and French cabaret with Gypsy fire.
One of the things that makes this style unusual is that it uses the guitars, rather than drums, to produce the rhythm. This enables the ensemble to have an intimate quality while still being incredibly dynamic.
It is this kind of sound that Ben, Ken, John and Jane are after and why they have followed the call of gypsy jazz for many years. They revel in playing the original compositions of D'jango, as well as popular tunes by composers of the swing era such as Cole Porter, Gershwin, and Ellington. The result is music that's a little Gypsy, a little French, a little American, but more importantly, and whole lot of fun!
---
Check availability for Swing '39 »
---