IAN Band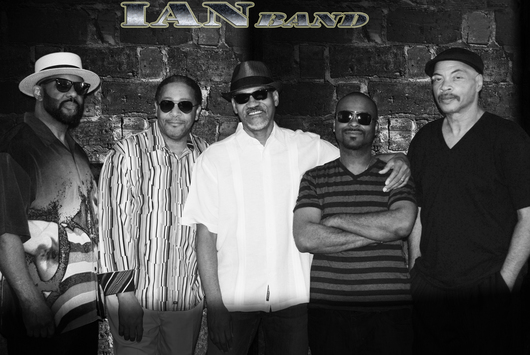 IAN Band Members: John Scott – Guitar, Glenn Jones – Keyboards, Tim Law – Guitar, Sundance Taylor – Bass, Glenn Jones Jr. – Drums, Robert Jones – Percussionist, Brittney Jones– Singer.

The core of the IAN Band consists of six professional musicians with extensive experience performing and perfecting their instruments! The band's name (IAN) is an acronym for Independent Artist Network, a 501(c) 3 Non Profit Organization.

The IAN Band delivers a scintillating mix of contemporary smooth jazz instrumentals, flashes of old school straight ahead jazz, all laced together
with new school R&B styling!

Believe the Magic of IAN, their current CD highlights the writing and performing skills of these talented musicians! The concept behind this CD and the reason IAN was formed is to create projects that speak to the complexities of what the world has become while envisioning a future full of hope, promise, and empowerment.

"We know the world can be a 'mixed-up' place," says group founder, John Scott, "but everyone in IAN Band is dedicated to strengthening communities through music, art, and mentoring at-risk youth."

Come see IAN Band live and help support our Independent Artist network. For more information contact:

Let's Talk
Available for: festivals, corporate events, recording sessions, fundraisers, weddings, private parties.


---
Check availability for IAN Band »
---