Golden Novak Duo/Band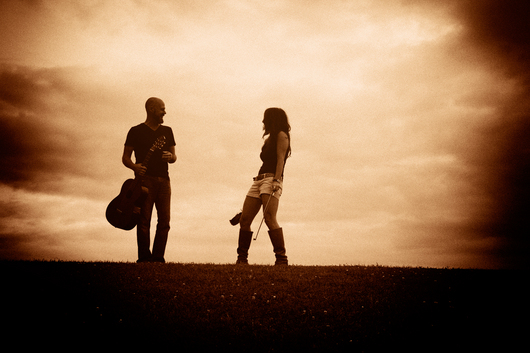 Brian Golden. Jess Novak.

Jess Novak and Brian Golden felt an instant connection when they first jammed together in the rock/blues outfit Master Thieves in July 2013. Within weeks of meeting, the two worked together on Novak's solo album, Bad Habit, and have continued their musical connection - one where passion and talent meet. The powerhouse duo brings blues, rock and singer/songwriter choice covers and soulful originals to life through guitar, percussion, violin and voice.

Brian Golden has been playing guitar for 24 years and been in bands including Bad Weather Blues, The Pub Crawlers, Fools at Play, Master Thieves, The VooDoo Mystics and Lunar Stew.

Jess Novak has been playing violin since the age of seven and performing throughout the Northeast with bands including Master Thieves, Shining Star Band and Jess and The Beards.

As a duo and band, Golden and Novak perform their large catalogue of original music as well as covers spanning B.B. King to Bruce Springsteen to Amy Winehouse to TLC.

Novak released her solo debut album, Bad Habit, in December 2013. The duo's full band self-titled debut album will be released September 2014. The two have performed throughout the Northeast and will tour to Florida in October 2014.


---
Check availability for Golden Novak Duo/Band »
---