Dr. Vanessa Sheldon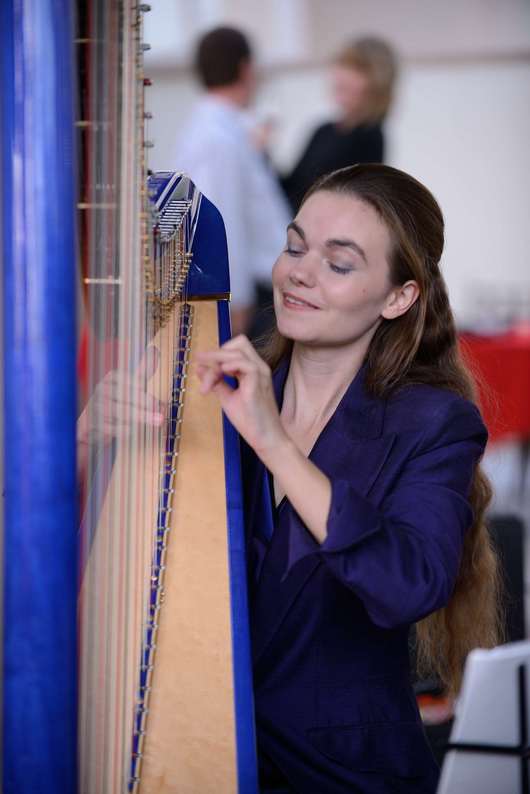 Dr. Vanessa Sheldon earned a Doctorate of Musical Arts in harp and musicology from the University of Arizona at age 19 and has performed as a member and guest soloist with countless chamber ensembles, orchestras, and bands across the United States. Highlights of her international tours include concerts in Shanghai, Seoul, Madrid and South Africa.
In addition to playing for such notables as Oprah Winfrey, Maya Angelou, Tippi Hedren, Barbara Sinatra and Florence Henderson, she has concertized with the Anderson String Quartet, Barry Manilow and Il Divo.
With a repertoire well-versed in Classical masterpieces, Dr. Sheldon's mastery of harp technique and artistic vision allows her to perform a variety of music spanning Celtic, Latin, pop, jazz, and rock genres. Enjoying the challenge of reinventing music for harp, her interpretations encompass piano favorites from Beethoven to Liszt to Scott Joplin, such diverse artists as Frank Sinatra, The Beatles, and Adele, jazz standards including Take Five and In the Mood, show tunes, ragtime, and even legendary rock anthems such as Stairway to Heaven. Always mindful of her clients' preferences, with five harps including pedal, Celtic and electric to chose from Dr. Sheldon can customize the look and sound of her performance to suit any event, from providing heavenly background music to being a show-stopping entertainer.
---
Check availability for Dr. Vanessa Sheldon »
---