Beautiful Music Orlando Flutist, Solo Flute for Any Event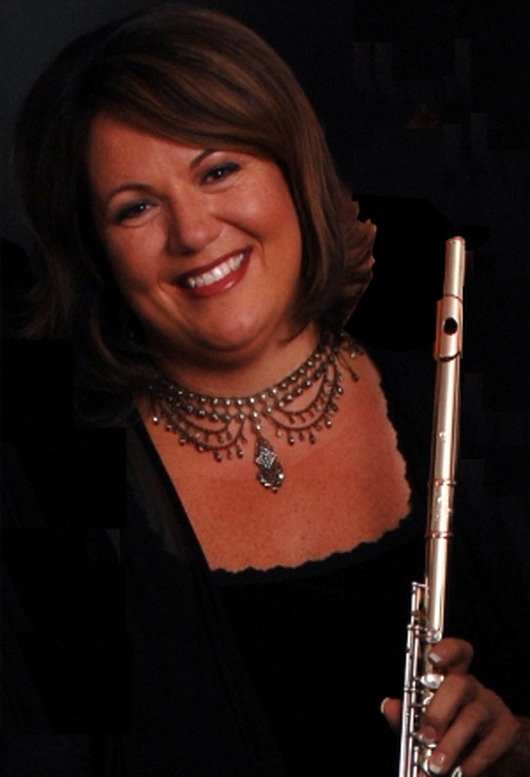 The Girl with the Golden Flute
Shannon Caine, began playing at age 12 and has continued to pursue her skills, and was awarded a music scholarship. Her career includes booking fine professional orchestras for performances with many artists. Peforming at all area theme parks in Central Florida, Principle Flute and Orchestra contractor for many classical concerts, Gala Events and Celebrity weddings and private events.
In Addition to performing with many of Orlando's finest groups and orchestras for many years, she is also a Walt Disney Flutist for Fairytale Weddings and Candlelight Orchestra. She has performed with many of the finest Jazz Artists including a recent performance for the Winter Park Art Show in 2009-2014 with her Jazz Quartet for WLOQ and UCF radio stations. Three Flutes Only from 1989-present, Chamber Rock Quartet 2000-2014 and Journey Thru Jazz Event with the areas top Central Florida Jazz Performers.
As band leader of Caine & Co. Dance Band and Paint It Black Quartet & Orchestra she has produced events such as Johnny Damon's Celebrity Wedding at the Ritz Carlton Grand Lakes., as well as leader of the Muse Quartet from the Sea World Believe Show Stage with nightly performances for thousands of guests including the Arrival of Santa with her Ensembles. These nightly events included Solo Flute at Tree Lighting and more. She has performed as principal flutist for the recent debut of original compositions by Glenn Longacre, composer, and director of Music for the Golf Channel Network, as well as recordings including projects with world harpist – Meko and other Jazz artists. Solo Flute performances in music of Debussy, Satie, Telemann, Saint-Saens, and more as seen at Private events for Cahill Homes - Isleworth, Celebrity Home Opening with Orlando Leisure Magazine, Gallery Openings, Art Openings, Art Unveilings and Private Events.
Shannon performs all genres of musicial styles including, Classical, Pop, Classic Rock, Jazz, Asian, Jewish, and many other styles of music for any event.
Representative Client List:
Sea World
Ritz Carlton
Marriott Hotels
Orlando Museum of Art
Isleworth
Windermere Country Club
Maison Jardin
Citron
Mennello Museum
Walt Disney World
Universal Studios
Ford Motor Company
McDonald International Convention
BlackBerry International Convention
Neiman Marcus Gala Event
CFWL Gala Event
and more....
Elegant Music for Every Occasion!
Award Winning Music since 1989
Flautist, Producer, Performer, Music Consultant
---
Check availability for Beautiful Music Orlando Flutist, Solo Flute for Any Event »
---