Beautiful Music Orlando, Caine & Co. Dance Band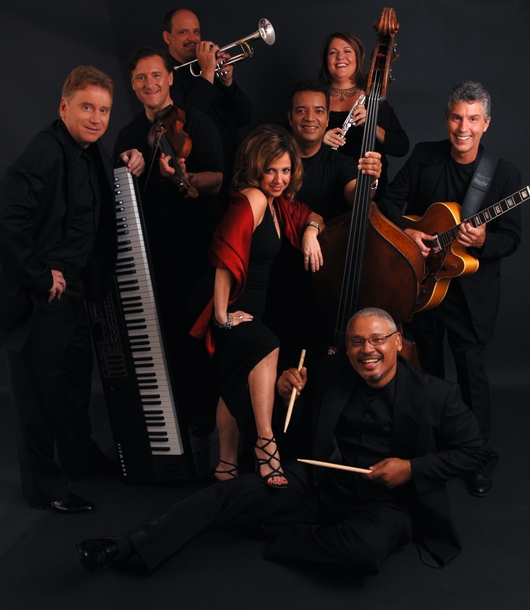 Watch Beautiful Music Orlando, Caine & Co. Dance Band

Beautiful Music. The following information should better acquaint you with our services. We have worked with the top Wedding-Event Planners and Professionals since 1989. We are thrilled with the synergy and experience that helps us deliver our elegant and powerful Beautiful Music Signature at every custom event. The quality of musicianship and performance reflects only the very best.

Beautiful Music paints an unforgettable musical canvas for your dream wedding or special event. Elegant music combined with decades of professional experience featuring Central Florida's finest since 1989. The cumulative experience of the group includes performances with world renowned artists. See complete resume for references. Create memories of a lifetime with our extensive repertoire and colorful palette of instrumentation and vocalists. The players perform with many area groups including Orlando Philharmonic Orchestra, Bach Festival, Brevard Symphony, Sea World VIP Events, Walt Disney Orchestra, Walt Disney Fairytale Weddings and All Major Theme Parks.

Musicians Represent only Central Florida's Finest since 1989. The Players of Beautiful Music have been featured locally and nationally for Private Events and Concerts as follows: Andrea Bocelli, Celine Dion, Arturo Sandoval, James Galway, Ray Charles, Natalie Cole, President George W. Bush, Oprah Winifrey, Regis Show, Josh Groban, Dr. Bill Bright, Janet Leigh, Bob Hope, Johnny Mathis, Luciano Pavarotti, Tony Bennett, Yanni, Eagles, and David Letterman Show, Celtic Women Show, and Transiberian Orchestra….
Instrumentation may include, Strings, Harp, Flute, Brass Ensemble, String Quartet, Drums, Bagpiper, Vocalists, Guitar, Bass, Flute, Sax, Trumpet, Trombone, Violin, Cello, Harp, String Orchestra, Piano and Keyboard. As well as our Voices of Beautiful Music Choir and Soloists- our featured Tenor and Soprano. Dance Band and Jazz Ensembles.
Repertoire extensive from library of over five thousand songs. Genres include: Classic Rock, Rock, Southern Rock, R&B, Pop, Jazz, Classics, Modern, Celtic, Renaissance, New Age, Classical, Latin and more.
Happy Planning and we look forward to a chance to work with you.
Best,
Shannon Caine, Beautiful Music
---
Check availability for Beautiful Music Orlando, Caine & Co. Dance Band »
---