Paint It Black Quartet by Beautiful Music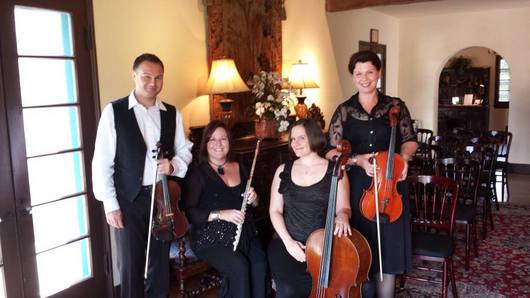 Classical Musicians that Rock!
Aerosmith-Zeppelin & Bach-Beatles.
Creates Unique, Elegant, Lively soundtrack for any event!
Hundreds of requests over many years to create this group - has produced our custom book of music - that is like no other in town. We play classical, but we Rock. At the request of many special Clients - this music collection has caught fire. At the most recent wedding - the guests started to sing the songs and clap with us, it was very compelling! and so much Fun!
Classical Quartet is the core of this group - with Violin, Flute, Cello, Viola or Bass - for full stage presentation. Classical Elegant look, Cutting Edge Music!
This group has a reputation for playing events where we make the music come alive - we love it when fans come up and name the song or start singing with us!
Artists: Coldplay, U2, Adele, Rolling Stones, Led Zeppelin, Aerosmith, Beatles, Elton John, 2Cellos and much more.


---
Check availability for Paint It Black Quartet by Beautiful Music »
---