Retro Soul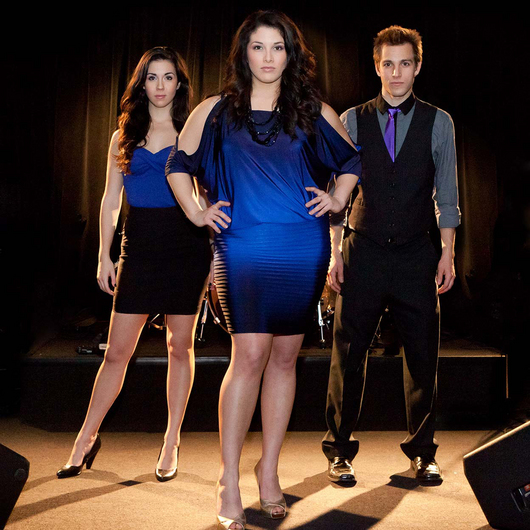 Watch Retro Soul
Retro Soul is an exciting, high-energy party band with a knack for drawing people out of their seats and keeping them up on their feet all night! They can comfortably perform music for audiences of all ages, from current hits for the kids to classic tunes for their grandparents. The band is able to perform in a variety of sizes from a small group for more intimate events to a full-size party band for large weddings and corporate events (see below).

Every detail of your event, from the lush floral arrangements to the gourmet hors-d'oeuvres, influences how much your guests enjoy themselves; however, spectacular entertainment will steal the show every time and keep them talking about the experience for years to come.

Retro Soul is committed to bringing you the absolute highest quality entertainment for every occasion. Our highly qualified production team will ensure that all of the preparation and set-up for your event will go smoothly and efficiently, leaving you free to worry about the other important details of that busy day.

This party band is a carefully selected and meticulously trained group of California's most talented performers. These skilled, versatile vocalists and musicians will astonish you with show-stopping renditions of your favorite songs in virtually any genre from the past 60 years. Their infectious rhythms, charismatic singers, and energetic stage presence will keep your guests dancing throughout the night.

FULLY INSURED - Raise Your Glass Entertainment (Retro Soul's management) is covered by the $2,000,000 aggregate general commercial liability insurance policy that is required by most high-end wedding and event venues. You don't want to book a band only to find out later that your venue will not work with them because they are uninsured.

FLEXIBLE FORMAT - What size band do you need?

Depending on the amount of space you have available, your specific interests, and your budget, Retro Soul is available to perform in a wide range of formats, from the 4-piece group (1 vocalist, guitar, bass, & drums) to the full-size 10-piece band (3 vocalists, 3 horns, keyboard, guitar, bass, & drums) and anything in between! On our "Videos" page, you'll find an example of the 4-piece group performing Pink's "Raise Your Glass" and an example of the 6-piece band performing the Pointer Sisters' "I'm So Excited." For smaller events, we can also provide acoustic duos and trios.

A customized quote will be provided for your event based on the number of musicians you would like to hire, the number of hours you would like them to perform, and the amount of production staff and equipment required.

Retro Soul is based in Southern California, but the group is willing to travel virtually anywhere as long as the client assumes responsibility for all of the necessary travel expenses.

All bookings require a 50% deposit at the time the contract is signed.
---
Check availability for Retro Soul »
---