Indigo Love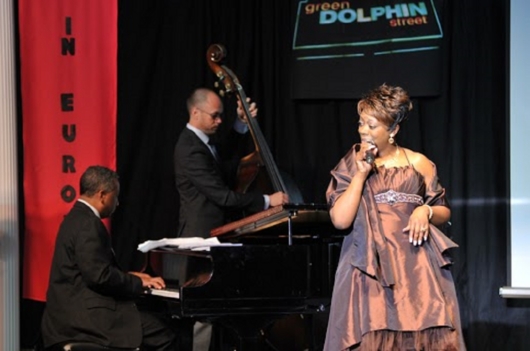 Watch Indigo Love

An Evening with Sarah – The Divine One
Program Narrative:The performance opens with the narrator bringing Sarah to the stage at the Apollo Theater…the lights go down and the music comes up…behind the singer…a photo slideshow of Sarah plays. The audience is taken on a musical journey of Sarah's life..through narration, photos and song..
This concert is a walk down memory lane for those who remember Sarah "Sassy" Vaughan, and an enlightening experience for those just getting to know her…
The Concert begins with Sarah's younger days, before she became the phenom that catapulted her into the rich tapestry of "Jazz Greats". It was 1942 when she entered the Apollo Theater's Amateur contest and won with her rendition of "Body and Soul", earning her a meager ten dollars for a week's engagement at the famed Apollo Theater and an opportunity to open for none other than Ella Fitzgerald.
---
Check availability for Indigo Love »
---